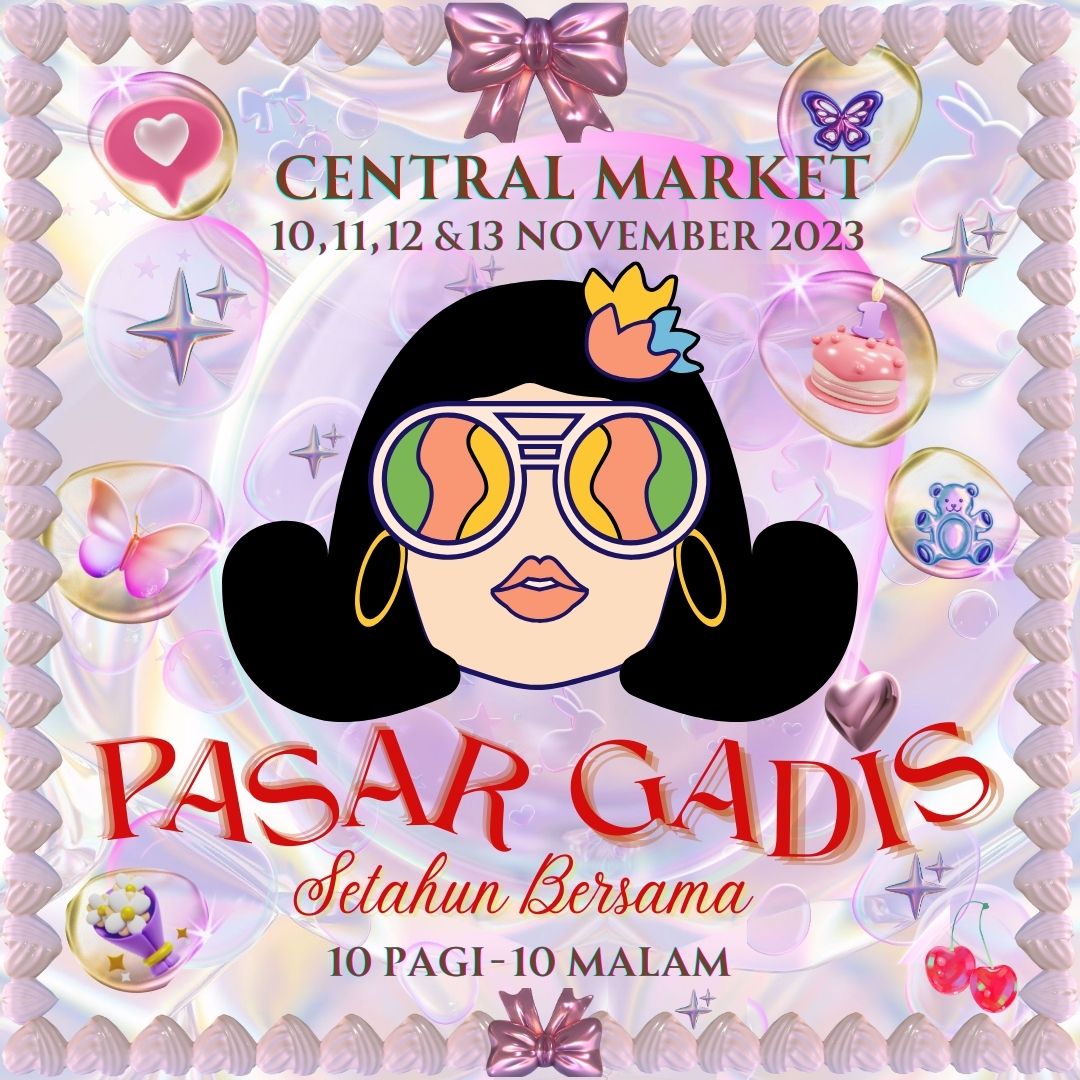 Pasar Gadis Setahun Bersama
PASAR GADIS SETAHUN BERSAMA
DATE          : 10 – 13 November, 2023
TIME           : 10AM – 10PM
VENUE       : CENTRAL MARKET KUALA LUMPUR
Setahun Bersama, Pasar Gadis makes shopping fun, sustainable, and accessible to KL hotties with all budgets and sizes. Featuring mostly sustainable woman owned business, our market is carefully curated so you can live out your life loud! We cannot wait to see you soon!
DATE          : 4 – 6 August, 2023
TIME          : 10AM – 8PM
VENUE      : CENTRAL MARKET KUALA LUMPUR
Pasar Gadis Bulan" is an enchanting moonlit bazaar celebrating local culture and traditions. This vibrant event showcases traditional crafts, art, and delectable cuisine, all under the shimmering moonlight. With a magical ambiance and lively atmosphere, it's the perfect occasion to explore unique handcrafted products and savor mouthwatering delights. Don't miss this captivating festival, where the essence of heritage comes alive beneath the twinkling stars.