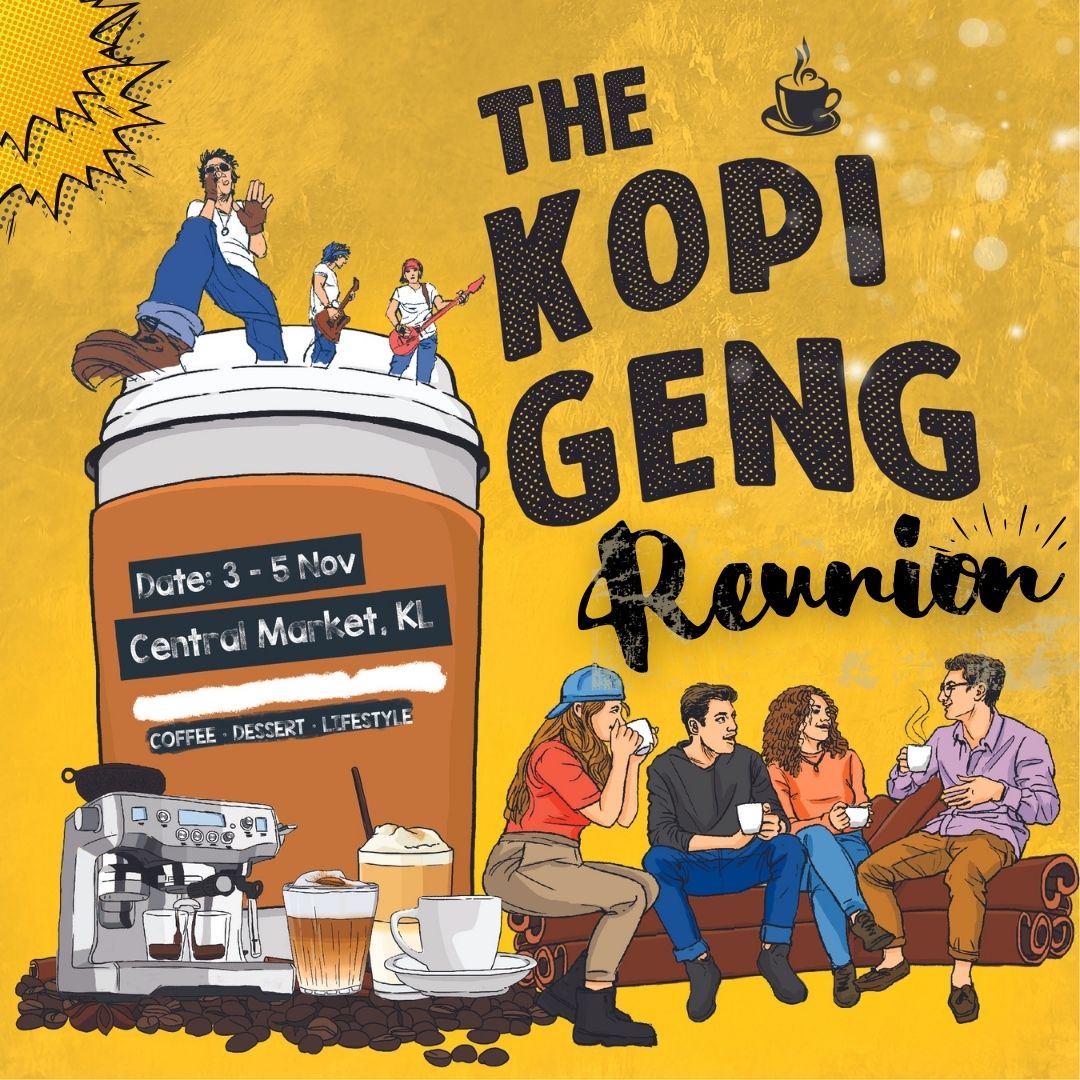 The Kopi Geng Reunion
DATE          : 3 – 5 November, 2023
TIME           : 10am – 10pm
VENUE       : CENTRAL MARKET KUALA LUMPUR
Sip, Savor, Save! Craving for unbeatable coffee deals? The Kopi Geng Reunion celebrates the burgeoning specialty coffee scene Kuala Lumpur. This bustling and vibrant coffee scene will feature over 60 artisan coffee and gourmet food stalls, tastings, and demonstrations.
Organized by :
RED PUZZLE MARKETING AND EVENT MANAGEMENT
DATE          : 4 – 6 August, 2023
TIME          : 10AM – 8PM
VENUE      : CENTRAL MARKET KUALA LUMPUR
Pasar Gadis Bulan" is an enchanting moonlit bazaar celebrating local culture and traditions. This vibrant event showcases traditional crafts, art, and delectable cuisine, all under the shimmering moonlight. With a magical ambiance and lively atmosphere, it's the perfect occasion to explore unique handcrafted products and savor mouthwatering delights. Don't miss this captivating festival, where the essence of heritage comes alive beneath the twinkling stars.